Personal and professional leadership development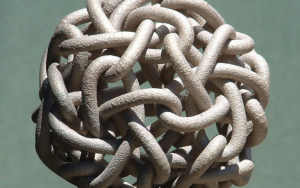 Most mid- or senior-level managers encounter Gordian Knots. Gordian Knots are problems with a significant, negative impact on the organisations' bottom line, which persist in spite of the managers best efforts to solve them. You may already know what your Gordian Knot is. A sign that you are faced with a Gordian Knot is that you feel a particular problem is unnecessary and that it wouldn't be a problem if everyone just did what they are supposed to do. You may believe the reason for the problem is that your fellow managers or employees are uncooperative, lack initiative, lack positivity or lack the ability to learn. Another sign that you are faced with a Gordian Knot is that you see an unsolvable dilemma where two essential objectives seem mutually exclusive or where pursuing a crucial objective seems inevitable to bring something harmful with it. Gordian Knots are not unsolvable. They only appear to be so. What typically blinds managers to the solution is their ideas about general leadership concerns, such as, confidence, commitment, collaboration, work-morale, motivation, freedom, strength, courage, appreciation, power, inspiration, and human nature. In this course, we draw on new cognitive science, spiritual traditions, and modern psychology to detect and change the ideas that obstruct managers from enacting effective leadership in their Gordian Knot situations 
The course is an energizing mix of practical reflective exercises, short presentations of relevant research, and group dialogue. To ensure relevance, the course focuses on working with the participants' own challenges.
Develop the ability to assess when a problem is a Gordian Knots
Learn to solve Gordian Knots by becoming aware of, evaluating, and changing general assumptions about leadership concerns
Improve your ability to embody and enact leadership qualities, such as confidence, commitment, power, courage, inspiration, and appreciation.
Claus Springborg, PhD and lecturer at CBS
10+ years of experience teaching leadership and cocreation skills, management theory, systems of personal development, and entrepreneurship as an executive educator and as a lecturer at business schools across Europe. Being active as publishing academic, entrepreneur and social entrepreneur, I'm passionate about developing theories through practice and for practice. In my teaching, I value humanistic principles, precision, reflexivity, and humour